Gamers again stun real-world rivals with pace
Engine Media's #GamerToRacer program graduates impress on a global stage
LE MANS, France and CASTLE DONINGTON, UK (Sunday, September 20, 2020) – World's Fastest Gamer winners Rudy van Buren (season 1) and James Baldwin (season 2) showed impressive pace behind the wheel in France and the UK this weekend.
The Dutch and English gamers earned their World's Fastest Gamer titles in 2017 and 2019 in the Engine Media-created esports competition which searches the globe for the best racing gamer–regardless of their favorite game or platform, PC, console or mobile.
Van Buren made his Porsche Carrera Cup Deutschland season debut at the famous Circuit de la Sarthe and the major Porsche championships from across Europe gathered together in the 24 Hours of Le Mans support race.
The World's Fastest Gamer series one winner and series two coach, van Buren, qualified an impressive 18th in a field of more than 50 competitors driving identical-spec Porsche Supercup machines.
In the 45-minute race on the legendary 8.5-mile circuit on Saturday morning, the gaming ace and Formula 1 and Formula E simulator driver charged through the pack up to eighth position late in the race.
Sadly, the Dutchman was hit by one of his rivals and taken out of contention with damage to his Porsche with only one lap to go, crossing the line 21st overall and 10th in the Carrera Cup Deutschland field. His next chance to do battle in the Porsche championship will be on October 2-4 at the Sachsenring in Germany.
Baldwin continued his British GT Championship assault this weekend with the series' second visit to Donington Park.
Baldwin and teammate Michael O'Brien scored their third consecutive pole position and Baldwin again stunned the opposition in his opening stint at the front of the pack–holding a lead of more than 15 seconds at one stage.
The three-hour endurance race featured three pit stops and three driver changes for each car. By the end of the 180-minute battle, Baldwin and O'Brien crossed the line in third place to score their third podium of the season.
The result also moves them closer in the British GT season-long battle – now only 21 points from the championship lead.
Baldwin will be back behind the wheel of the Jenson Team Rocket RJN McLaren 720S GT3 at Snetterton on October 3-4.
RUDY VAN BUREN
"It was a frustrating end to the event. The race itself was great initially, I went from 18th to 16th to 12th to eighth as I worked my way through the field before contact with a guy from the Porsche Carrera Cup France championship made us both spin.
"That moved me backwards, and with the last safety car there was no time to recover anything.
"It wasn't faultless from my side or the car side, we can put this one down as character building. But, we'll regroup for the next one in two weeks at the Sachsenring.
"We're testing already this week there to make sure the car is back in shape.
"I'm thrilled to get my Carrera Cup season going. I love the sim racing, the simulator work I do – but it was amazing to get out on track on the same circuit where they run the 24 Hours of Le Mans."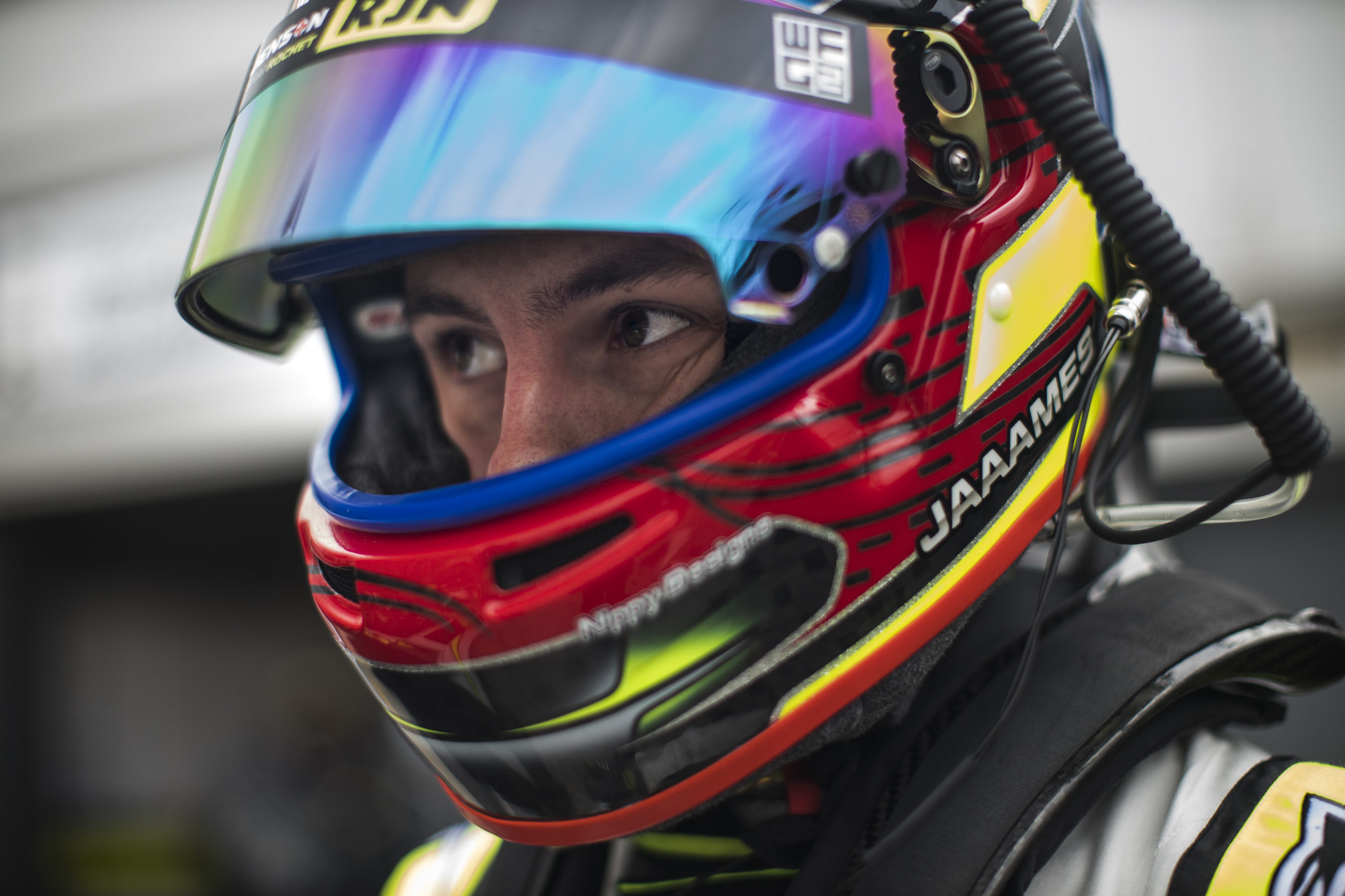 JAMES BALDWIN
"The start was pretty frantic, but I had my eyes on the prize ahead of me. Behind there was a bunch of contact and cars spinning all over the place.
"I just had to put my head down and keep pushing hard. It was a lot like Brands Hatch I was able to open a bit of a gap.
"The early safety car really mixed up the strategies but overall I was pretty happy with my stints.
"Michael cycled back into the lead in the final hour but was hanging on at the finish with tire wear.
"We're still very much in championship contention and I can't wait to get to our next race at Snetterton and then the season finale at Silverstone.
"12 months ago I was just a gamer with a dream and now thanks to World's Fastest Gamer I started from pole again in the British GT Championship – I still have to pinch myself that this is happening"