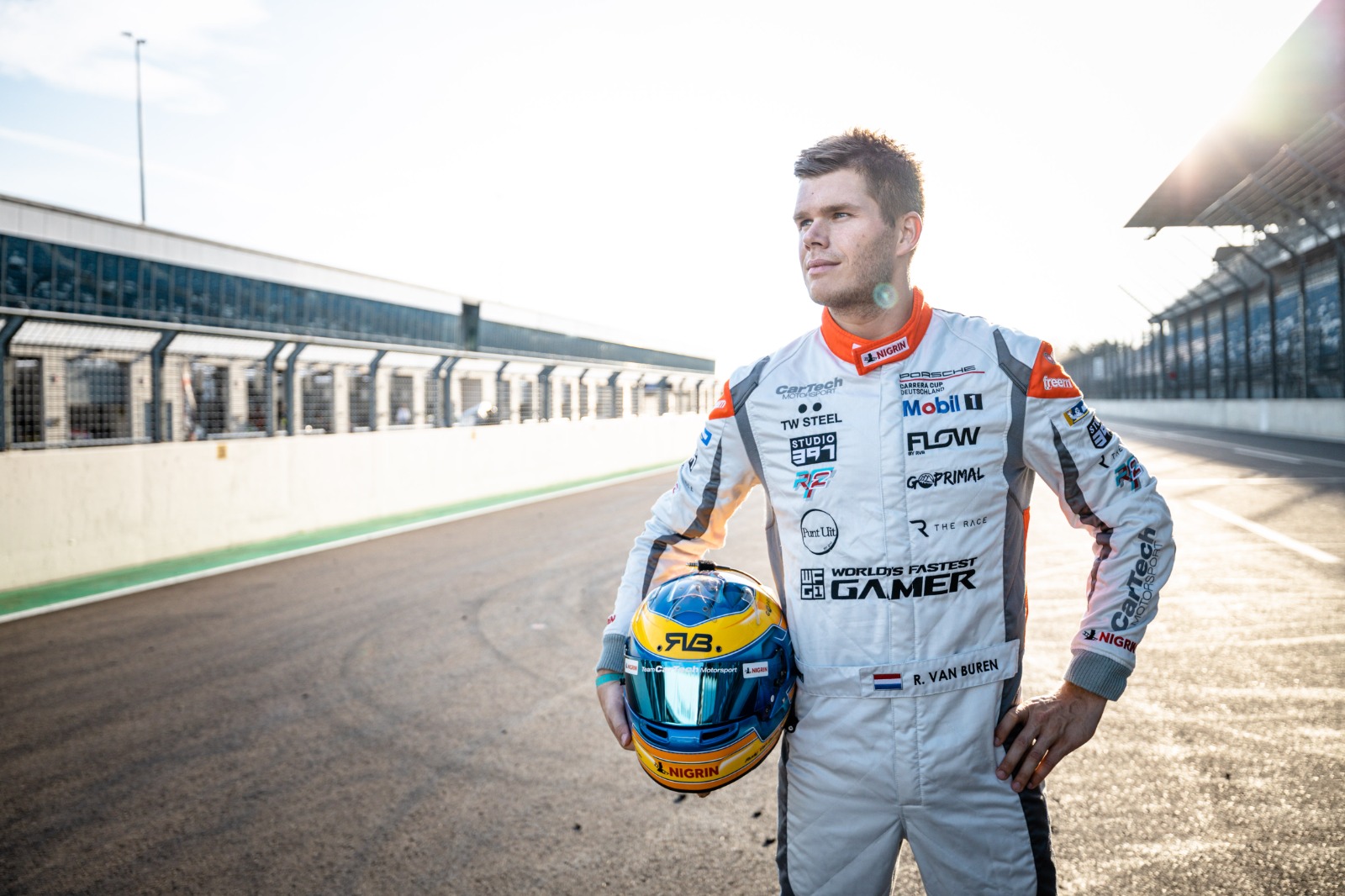 #WFG1 winner Rudy van Buren to contest EuroSpeedway Lausitz for the second time this year
Engine Media's #GamerToRacer program sets up Dutch driver for success
#WFG2 winner James Baldwin back on track next week as he celebrates his World's Fastest Gamer win 12 months ago today
SCHIPKAU, Germany (Wednesday, October 27, 2020) – World's Fastest Gamer Season One winner Rudy van Buren is ready for the next round of the Carrera Cup Deutschland championship at EuroSpeedway Lausitz, aka Lausitzring.
The championship round this weekend was supposed to take place at Zandvoort, but was moved due to COVID-19 concerns. Luckily for van Buren, Lausitzring is a track he has been to earlier this year in Porsche Sports Cup competition, scoring two wins in two races on the weekend.
Van Buren won the inaugural World's Fastest Gamer competition in 2017 – a competition created by Engine Media's UK-based IDEAS+CARS group.
He earned "the best job in esports racing" – a full-time contract to be a Formula 1 simulator driver. The Dutchman's simulator development talents have expanded to include Formula E duties with Mahindra Racing and this year he has embarked on his first full season of real-world competition.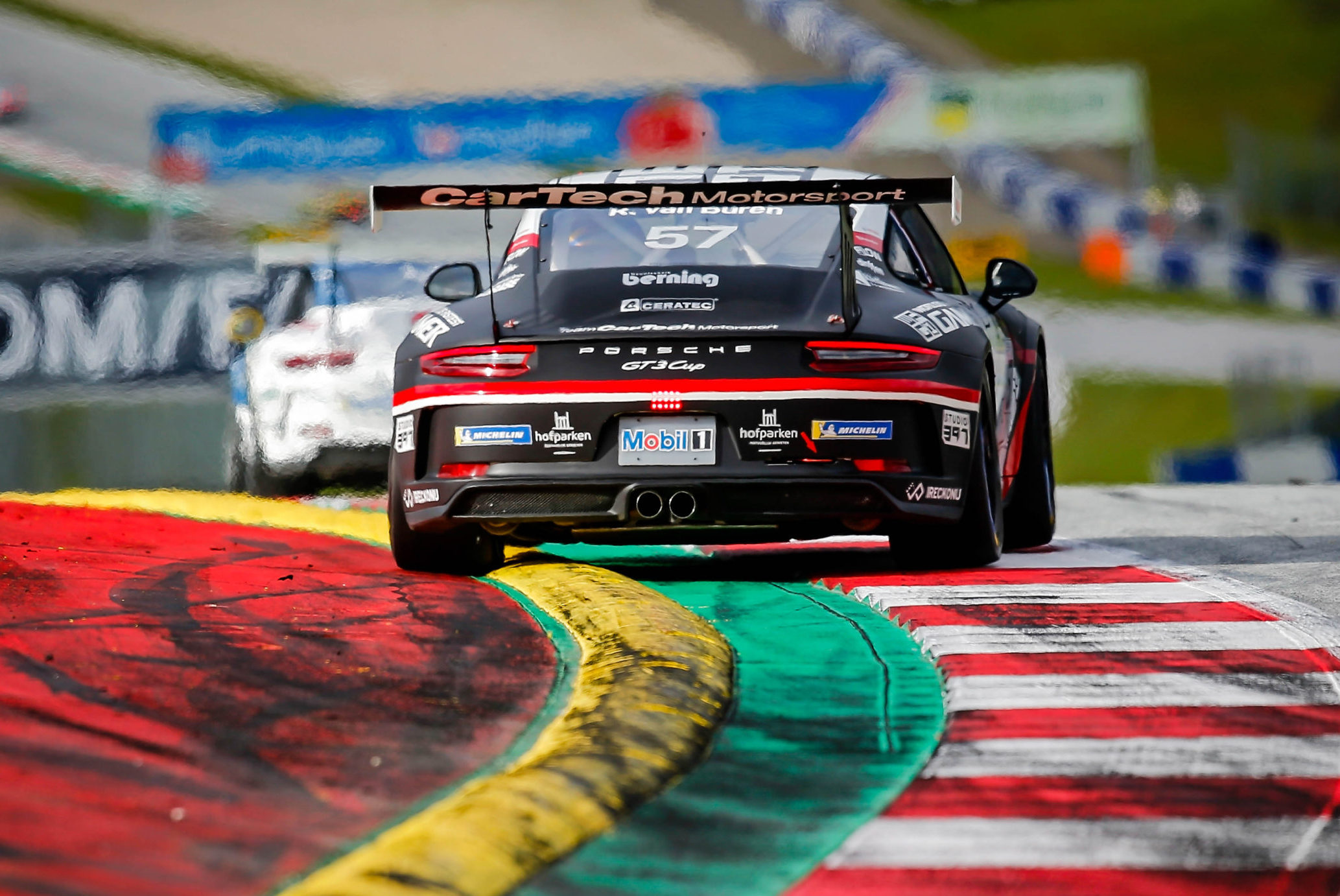 This weekend, the drivers of Porsche Carrera Cup Deutschland will contest two 30-minute plus one lap races, a change from the triple headers of Sachsenring and Red Bull Ring the two race weekends prior.
Thus far this year, van Buren has a highest finish of fifth from Race 2 at the Red Bull Ring in Austria, and has moved further forward in the field in each successive event weekend.
"Rudy has jumped in at the deep end in Porsche Carrera Cup Deutschland. The level of competition in this championship is incredibly tough," IDEAS+CARS COO, Jane Chapman said.
"Everyone has the same car and Porsche has a pack of their top young junior drivers from all over the world contesting the championship. Each week Rudy has moved closer and closer to the front of the field.
"Rudy didn't pick this championship because it was going to provide easy results. He wanted to test himself against the best and he is rising to the challenge."
The winner of World's Fastest Gamer Season 2 is set to be back on track next week for the final round of the British GT Championship. James Baldwin earned his title 12 months ago today in Las Vegas and a year later the Brit is in championship contention in the British series with only race weekend remaining.
Baldwin will be joined on track next week by a second McLaren 720S entry from Jenson Team Rocket RJN with team co-founder and ex-Formula 1 World Champion Jenson Button making his series debut.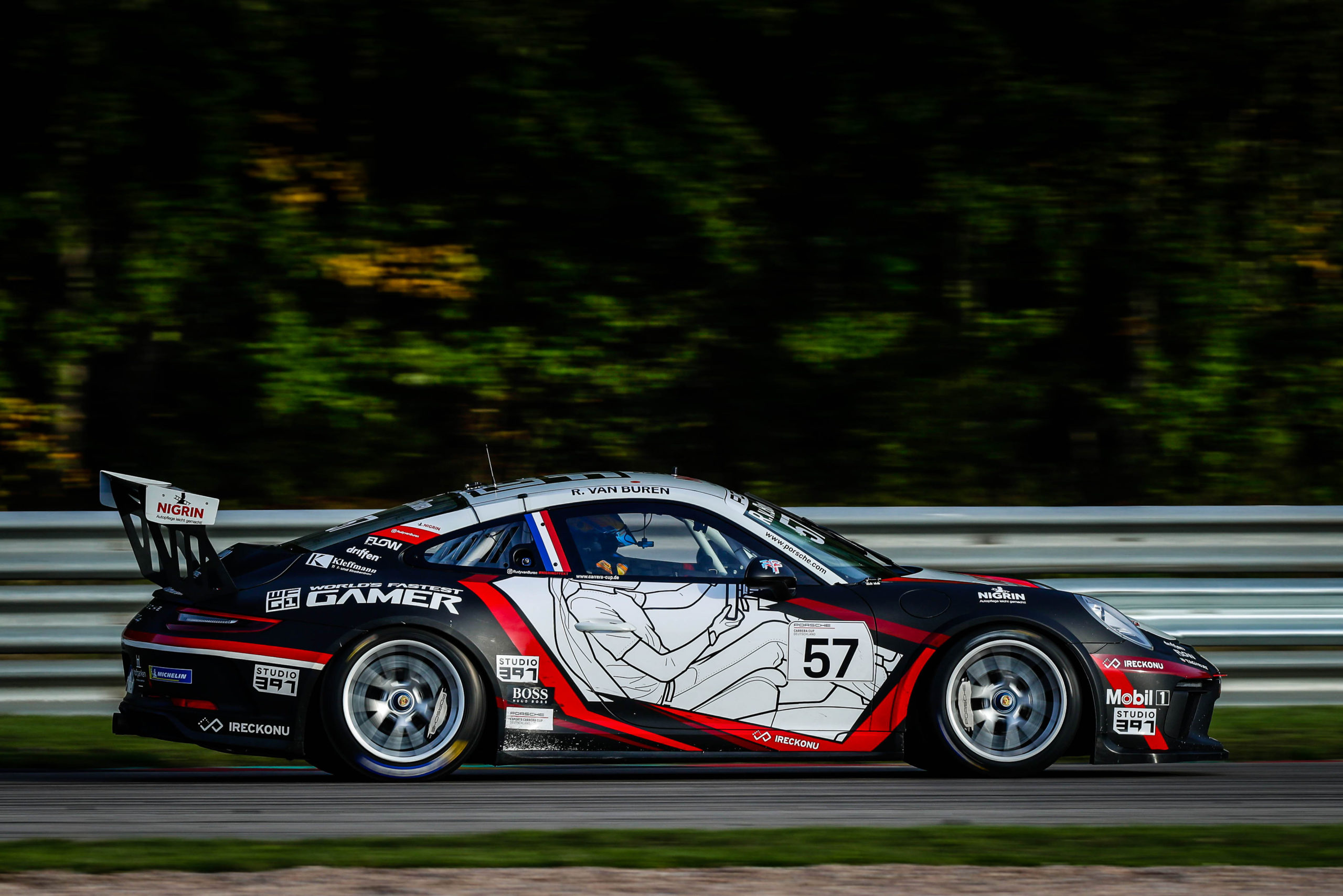 Rudy Van Buren Q&A
Q: It's been three years since you won World's Fastest Gamer, and almost exactly one year since World's Fastest Gamer 2, what have your memories been about the program?
A: "World's Fastest Gamer has helped me, and I am sure I could say James as well, reach a certain audience we wouldn't normally reach, which helps us definitely when it comes to building a career in this sport.
"And then with all the sim preparations, we end up way more prepared at the races. The jump between the sim and the real world, and the ability to do that, is the real sign of a good gamer to racer. But it's really cool to see people look at what we're doing and think that they could be the next World's Fastest Gamer.
"Looking back on WFG2 with it being one year on and seeing all those photos being reposted, it's given me goosebumps.
"Even though that wasn't the season I won, that experience was just so amazing and we met some really great people. The one that always gets me is when I had to eliminate the Gear.Club mobile racer Riley Gerster. Seeing that photograph the other day really made me think like, man, that was such an experience for those guys – and for all of us on the crew too."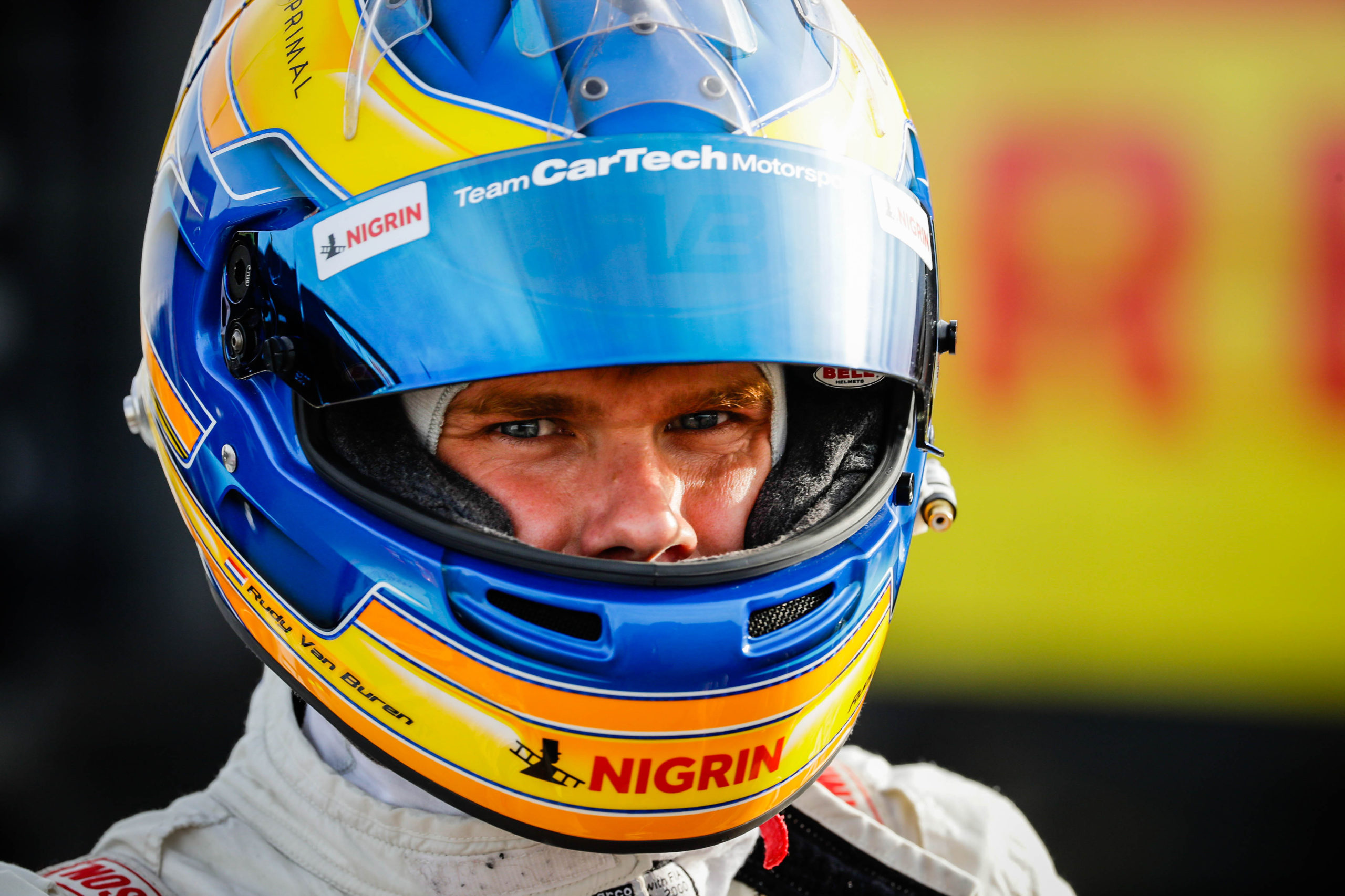 Q: You've been to Lausitzring already this year, what kind of advantage do you think that will give you?
A: "I had the Sports Cup race there this year, and I think there are plenty of people that haven't raced at Lausitzring, so hopefully that will be an advantage for me. But, there are a few things that could help.
"If it's a washout and fewer people get real track time before a dry qualifying and race, that would be a real benefit. But, it looks like it will be dry today for the test, which will help everyone get up to speed.
"Additionally, we're running a slightly different layout with a slower turn one. What is also different for me this time is that we run the Cup car without ABS, so I'll have to get my brake points sorted in a few areas.
"The track is extremely bumpy, so that will be a challenge without ABS. But, it's always good to have prior experience, I know that my basic feeling is there at the track, I just need to make the best of it on the weekend."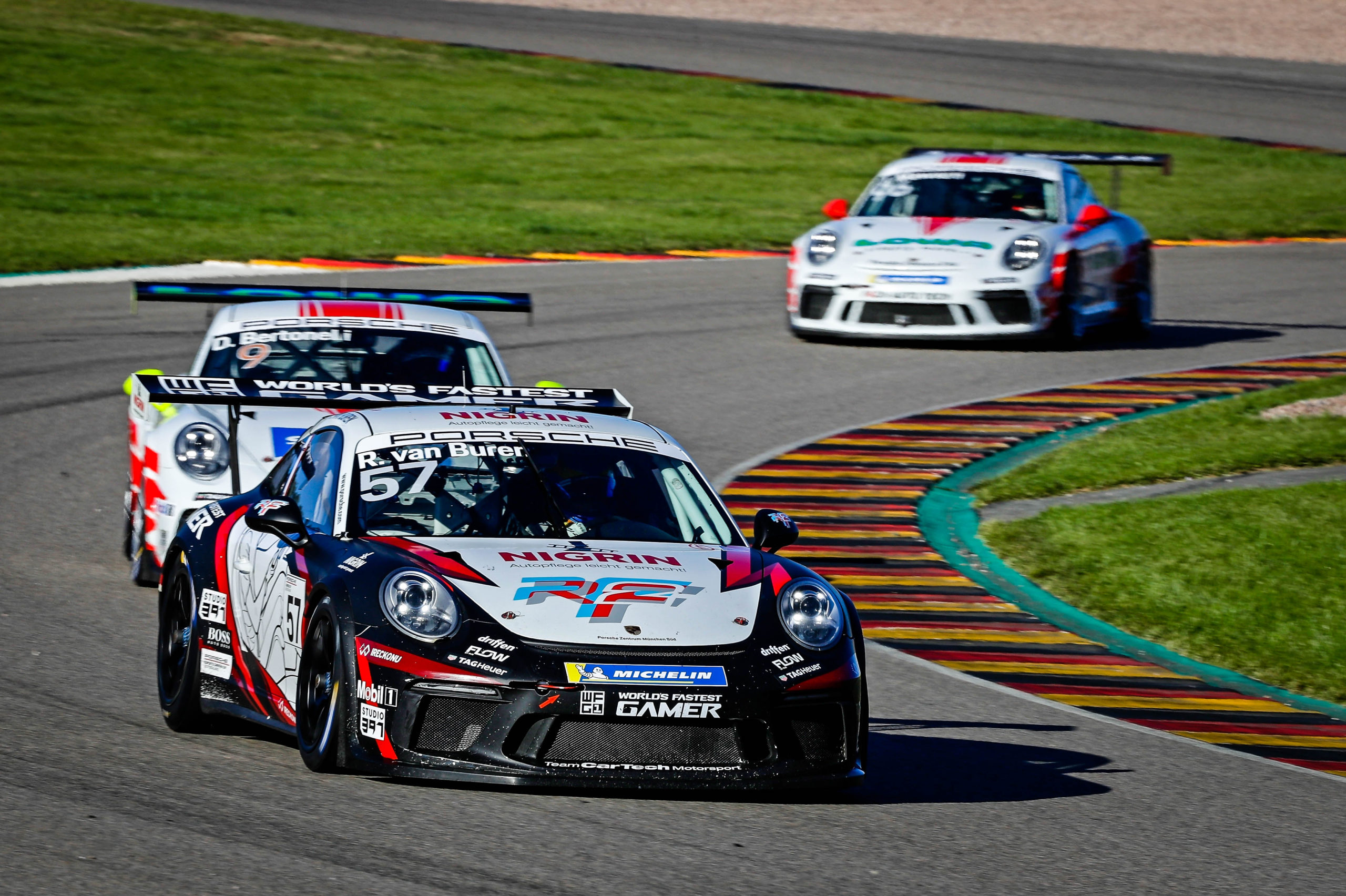 Q: How much progress have you made during this season, and how do you apply that going forward?
A: "The weekend at the Red Bull Ring, we took a step in qualifying that allowed us to close up to 0.3 off of pole. That was a great positive, but the setup step we took in qualifying kind of ended up hurting us in the race.
"We learned a wise lesson there, and we've tried to build on that. It wasn't all forward at Red Bull Ring, and definitely in the third race we just lacked pace. We tried to change the setup to find some of what we were lacking in that third race, but obviously it went the wrong way.
"But, everything is a learning curve. But looking at Red Bull Ring and where we started and finished, we definitely made progress compared to Sachsenring. We just need to continue upwards in that way, and I'm confident that we can do it."